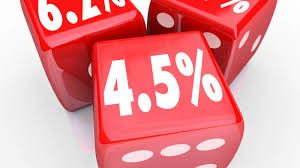 Don't be caught in the 'portability trap'. 
Short Version:
The most important question a home-seller must ask their Broker or their banker this Spring:
'Do I QUALIFY to port my mortgage?'
You must re-qualify to port your mortgage to a new property, and you must re-qualify under stringent new rules.
How stringent?
Long Version:
Let's say you have impeccable credit, a $100,000 income, and bought a house with a basement suite last year – you may have a mortgage of ~ $675,000…which you qualified for in 2017.
In 2018, you new maximum mortgage amount is closer to ~$530,000.
And if rates were to move up another 0.50% you'd be capped at ~$490,000.
If rates were to move up a full percentage point ~$455,000
Either way, even with no further upward movement, the family in this example, were they to enter into a binding sale agreement without confirming their qualifications would not be able to re-enter the market at the same price point.
Key Point – Do not ask if your mortgage is 'portable' (99% are). Ask if you currently qualify to move your mortgage to a new property. This will require an actual application and full review.
Key Point – The federal government has created a dynamic in which qualifying rates have shifted radically, and more precisely the ground has shifted under tens of thousands of middle class Canadians feet. You have been protected from yourself, and you don't even know it.
Key Point – Since Jan. 1, 2018, you're subject to the new stress test. Even though you have impeccable credit, have never missed a payment, and even got a 3% raise last year – too bad.
Conclusion
Don't list your home for sale without having something in writing from your current lender confirming that you QUALIFY to move your existing mortgage to a new property. If you have any questions, contact your local Dominion Lending Centres mortgage professional.
And if you've personally been caught in this 'portability trap', by all means make your voice heard.
Dustan Woodhouse